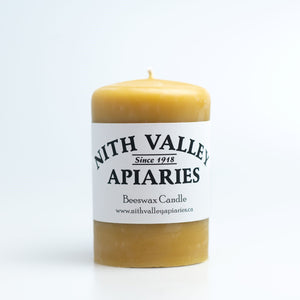 Beeswax Candles
---
Beeswax is a useful byproduct of the honey extracting process. In previous years Mike's sister Jodi developed and test burned our candles before she started her own business,
Huckleberry Hives
. We are continuing to grow our availability of candles with Cassandra on our team. For a wider variety of candles Cassandra, also runs her own candle making business under the name
Lady Green
.
Sorry, there are no products in this collection.